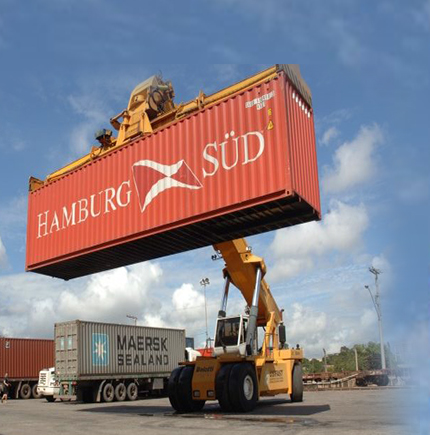 ROAD FREIGHT
With partner's offices located in East-Africa region, Great Lakes Logistics-bu, is able to offer tailored made road freight solutions to various land locked countries such as Burundi, Democratic Republic of Congo, Malawi, Mozambique, Rwanda, Zambia.Having maintained a strong operations presence in these ports, our dedicated fleet of trucks fitted with GPS device and various trailers made it possible to haul on the most complex cargo from standardized containers to Dangerous cargo, and out of gauge cargo. Our Profesionnalism on the north Corridor, granted us an excluvity to handle all conteneirs destinated to the Koberro one stop custom Office, built by Chinese Company CCECC.


OUR SERVICES INCLUDE:
Haulage of Full-truck-loads (FTL) and Less than Truck Loads (LTL) cargo    
Lashing and Haulage of OOG packages on specialized trailers   
Haulage of break bulk   
Commercial vehicles for door to door shipments delivery within city limits.